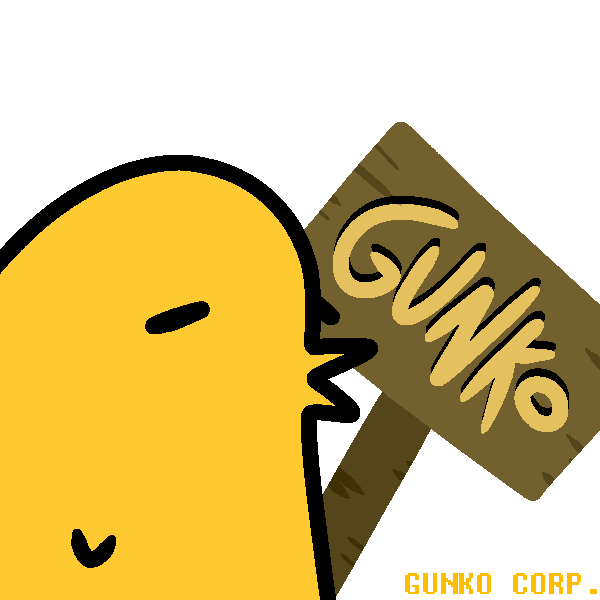 "Allo, allo, am Gogo! Am Gogo from Gunko!
Gogo brings YOU the GUNKO NEWS!
Here in the Gunko, we's make Gunkos for you! Like me, Gogo, best Gunko in Gunko!
But we's poor and we's need ideas! We's STUPID!
If yous wants to help Gunko, make a Gunko like me's and show its!
Good byes, is Gogo bed time!
<3"
-Gogo, mascot of Gunko
---
Hey guys. I thought about something. Y'know how Funko Pops are stupidly expensive for what they are and only weebs and menchildren buy them? Let's do the same.
Make yourself a Gunko!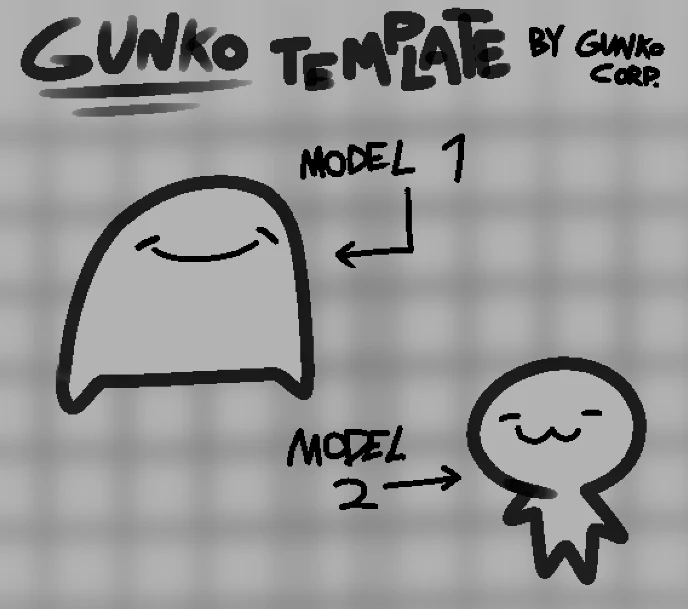 Make a lil character that looks like this! It can be anything. Your oc, a totally different character... Let your imagination run wild. Be sure to make them look zainy and goofy.
Then post it somewhere with the tag/hashtag "gunko-dtiys" or "gunko-corp"
Why?
For fun. Let's see where this will get us.
Give us your ideas for zainy collectible characters!